The New Concord Bed & Breakfast is located in the historic hamlet of New Concord, New York—but we are actually in East Chatham which is part of the Town of Chatham in Columbia County, New York.  The Taconic State Parkway and I-90 are just minutes away.
While we hope you enjoy your time at the B&B, you'll find plenty of activities to keep you busy, in every season of the year.  Click through the regional tourism websites for listings of special events, festivals and performances.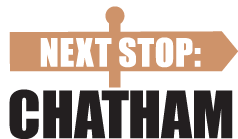 CHATHAM:  The Village of Chatham turns 150 this year, with many special events and celebrations including the annual Chatham Summerfest in July.
Click here to learn more about the town of Chatham, New York.

HUDSON:  This is a link to the Hudson tourism site.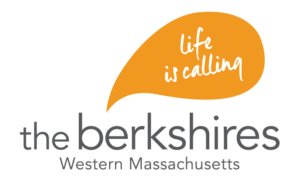 BERKSHIRES:  Here is one of the many sites featuring activities in the Berkshires.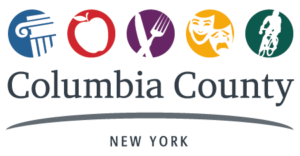 COLUMBIA COUNTY:  The official tourism site for Columbia County, you'll find many resources, links and events.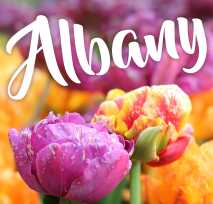 ALBANY/CAPITAL DISTRICT:  Just 30 minutes away via 1-90, you can discover New York's state capitol here.
Outdoor Activities:
---
Columbia Land Conservancy is a land preservation organization that has 10 public conservation areas in the county and 45 sites for outdoor activities.  The Ooms Conservation Area at Sutherland Pond has almost 3 miles of walking trails and is about 3 miles from the New Concord B&B.  http://clctrust.org/
---
Alan Devoe Bird Club at the Wilson M. Powell Wildlife Sanctuary is in Old Chatham NY. Located about 5 miles from the New Concord B&B, this is 145 acres of bird and nature lover's delight.  http://www.alandevoebirdclub.org/AboutSanctuary.htm
Ramblewild is a one-of-a-kind aerial adventure park in Lanesboro, Massachusetts.  Open year-round.  http://ramblewild.com/index.php
Ski Areas
Bousquet Ski Area is located in nearby Pittsfield. http://www.bousquets.com/
Butternut Ski Area is in Great Barrington, Massachusetts.  http://skibutternut.com/
Jiminy Peak is north in Hancock, Massachusetts. http://www.jiminypeak.com/
The Arts:
---
Tanglewood Music Center in Lenox, Massachusetts is a 20 minute drive from us. The long-time summer home of the Boston Symphony Orchestra, you can see classical music concerts as well as popular artists from May through September. Sit in the shed or relax on the lawn to enjoy an afternoon or evening of music in a beautiful setting.  We can direct you to places to help organize a picnic and make a day of it.  https://www.bso.org/brands/tanglewood
---
PS 21 in Chatham is a local performing arts center featuring dance, music and theater. It is a 10 minute drive from the New Concord B&B.  After many years of being a summers-only attraction, PS 21 is debuting a year-round schedule in 2018.  http://ps21chatham.org/about/
Mac-Haydn in Chatham is summer stock theater at its finest.  This season you can catch Curtains, Sunset Boulevard, Grease, Ragtime, Little Shop of Horrors and Oklahoma.  Kids shows and a season-finale cabaret.  http://www.machaydntheatre.org
OMI Sculpture Park on County Route 22 in Ghent, New York is part of the ART OMI organization, with many different exhibits, art classes and events.  Borrow one of their on-site bikes to see the whole property.  http://www.artomi.org/
Norman Rockwell Museum celebrating America's premier illustrator.  Located in Stockbridge, Massachusetts. https://www.nrm.org/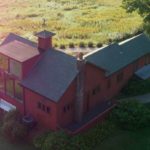 Jacob's Pillow:  Since the 1930's, this Becket, Massachusetts institution has hosted a summer-long festival of dance.  https://www.jacobspillow.org/

Barrington Stage:  Award-winning theater in Pittsfield.  Multiple stages with performances year-round. https://barringtonstageco.org/

Shakespeare & Company:  Offering Shakespeare, workshops and other theatrical productions year-round out of their Lenox location.  http://www.shakespeare.org/

Mass MOCA  One of the country's top contemporary art museums and a hub for lively culture and events, Mass MOCA is worth the 40-minute drive to North Adams.  http://massmoca.org/

The Clark Museum:  The Francine & Sterling Clark Art Institute in Williamstown has an excellent permanent collection as well as special exhibits.  http://www.clarkart.edu/

Historic Sites:
---
Martin Van Buren National Historic Site is the home of the 8th president of the United States. Located in Kinderhook, NY, about 20 minutes away.  https://www.nps.gov/mava/index.htm
---
Olana State Historic Site, home of the Hudson River School artist Frederic Church, is located in Hudson NY. This Persian-influenced estate overlooks the Hudson River and is beautiful inside and out. Take a tour, or walk through the gardens and trails; a wonderful way to spend an afternoon, and the sunsets are memorable. http://www.olana.org/
---
Hancock Shaker Village is a living history museum that details the lives of the Shaker community that thrived in this area beginning in the 1780's. They were known for their simple ways of living, making furniture that focused on function with plain lines and little ornamentation. They were successful farmers and gardeners, selling their seeds and herbs. This 20 building site is a lovely location to spend a day; picnic there and learn about the Shakers. The Village is located 25 minutes away.  https://hancockshakervillage.org
Chesterwood is the estate of Daniel Chester French, one of America's top sculptors.  The home and gardens in Stockbridge are open to visitors.  http://chesterwood.org/
Steepletop is the home of poet Edna St. Vincent Millay, located in nearby Austerlitz, New York.  Summer only.  http://chesterwood.org/